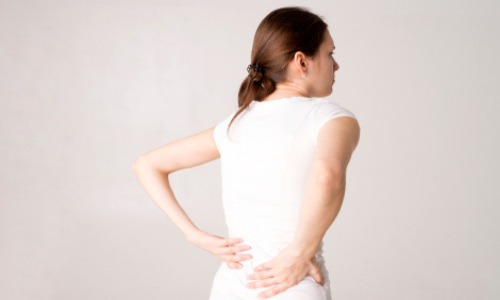 What's Causing Your Back Pain?
Nearly everyone has back pain from time to time. In fact, 60 to 70 percent of people living in industrialized countries have experienced low back pain, according to World Health Organization estimates. Back pain can occur for many reasons, including these common causes.
Herniated Disc
Flexible discs located between the vertebra in your spine help hold your spine together and act as shock absorbers when you move. A herniated disc occurs when the gel-like center of the disc protrudes through the tough, outer coating. The bulging disc can press against nerves in your spine, triggering back pain. Wear and tear due to aging is a common cause of herniated discs, but they can also occur as a result of an injury.
Spinal Stenosis
Wear and tear may also cause spinal stenosis, a condition that occurs when the spine narrows and presses on nerves. In addition to back pain, spinal stenosis can also cause numbness, tingling or weakness in your arm, leg, foot, or hand.
Spondylosis
Arthritis can affect any bone in your body, including those in your back. When arthritis occurs in the spine, it's called spondylosis.
What You Can Do About Back Pain
These tips can help you manage your back pain:
Use Proper Lifting Techniques. Use your legs, not your back, to lift heavy objects. Wait until someone else is available to help with lifting if the package or object is very heavy.
Lose Weight. Excess weight strains your back and can increase back pain. Losing weight just might be a simple way to ease your pain.
Stop Smoking. Smokers are at increased risk of back pain, according to a study published in the Cureus Journal of Medical Science in 2016. In a national health survey, only 23.5 percent of non-smokers reported back pain compared to 36.9 percent of current smokers.
Exercise. Exercise keeps your back flexible and decreases pain and stiffness. Weight-bearing exercise is particularly important, as it keeps your bones strong and may decrease your risk of fractures due to osteoporosis.
Visit Your Chiropractor: Chiropractors offer a variety of therapies and treatments that relieve back pain naturally, including spinal manipulation and mobilization, massage, soft tissue manipulation, ultrasound therapy, and electrical nerve stimulation treatment.
Are you struggling with back pain? Give our office a call and schedule a convenient appointment.
Sources: